aerops.
ground


for sucessful airports & FBO's

Efficient payment processing, automated accounting,
innovative handling solutions, digital tank management - all on one platform.

Try aerops.ground free for 30 days.
---
MORE THAN 250 AIRPORTS TRUST AEROPS
---
Why airports are losing touch

Airports face significant challenges due to inefficiency, outdated processes, demographic
change, increasing operational costs and changing market conditions.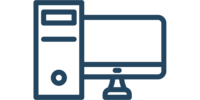 Obsolete software
Software solutions from the
late 90s are still in use at
many airports around the world and
often involve a considerable
manual effort.
Personnel shortage
The majority of
airport staff worldwide is
overaged. Fewer and fewer
and fewer young skilled workers,
to ensure the continued
airport operations.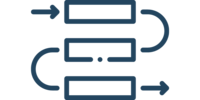 Inefficient processes
Cash register, handwritten
receipts, manually managed
bookkeeping, communication by
telephone, e-mail and fax are still
still widespread, inefficient and
and labour-intensive.
With aerops.
ground

you'll run your airport better, more efficiently and in a modern way

We provide you with the right digital tools to manage and optimize your payment processes, automate your accounting and the handling of aircraft digitilisation.
Payment processes rethought
Regardless of your customer group, whether private pilot, flight school or business operator: with aerops.ground you can offer your customers modern and convenient payment solutions. These solutions improve the payment experience for the respective target group compared to conventional payment methods such as cash, credit cards or invoice accounts and bring your company up to date while saving costs at the same time.
Automate accounting
With aerops.ground, we take care of the calculation of airport charges, invoicing, real-time money transfers and accounting for you - all with just one click. Cancellations or invoice corrections are also possible without any problems. Our system automatically generates various accounting exports, including DATEV exports and digital outgoing invoice ledgers.
Optimise customer handling
Whether it's service requests, PPR enquiries or other forms of communication between pilots and airports: With aerops.ground, all enquiries are recorded transparently in one central location and can be processed by your team. Thanks to a digital calendar and a comprehensive history of every process, communication between you and your customers is easier and more transparent than ever before.
Digital fuel logbook | aerops.
fuel
The electronic fuel logbook is included in the aerops.fuel module, which you can add to the aerops system at any time. With aerops.fuel you have the option of simple management of refuelling, including a tank level indicator, retrieval of refuelling/filling levels and refuelling lists. You can export the electronic fuel log as a CSV file at any time and integrate it into your airport software. We already have interfaces to well-known partner petrol station systems with which you can retrofit your petrol station.
Already available at over 250 airports in Europe
More than 60,000 pilots use aerops
The most important advantages for...
Managing Director
✓ Correct calculation and billing of charges
✓ Liquidity in real time
✓ Increase turnover and profit margin
✓ Increase employee efficiency
✓ Reduce operating costs
✓ Increase customer satisfaction and loyalty
Your customers
✓ Price transparency
✓ Fast and convenient payment processing
✓ Digital invoice available at any time
✓ Easy communication with the airport
Bookkeeping
✓ Digital invoices
✓ Simple corrections or cancellation of invoices
✓ Automatic pre-account assignment
✓ Exports via CSV or Excel
✓ DATEV export
Air traffic controller & tower
✓ More focus on air traffic
✓ Less paperwork
✓ More transparency in communication with pilots and operators